Glenn Abrahmsohn, L.D.S., R.C.S., (Eng.)
Born in 1951 in Johannesburg, South Africa and educated in London, Glenn graduated cum laude as Dental Surgeon at Guys Hospital in 1976.
In 1979, Glenn moved to Miami with his pregnant wife Jo, expecting their son Brett, and his daughter Samantha, to complete his specialty training in Oromaxillofacial surgery at Jackson Memorial Hospital.
In 1983, Glenn fell in love with the Island of Key Biscayne and found it an ideal place to open the doors of The Dental Connection. Glenn's advanced training allowed him to offer exceptional service in cosmetics, implantology and family dentistry. The small office soon became an incubator for the research and development of revolutionary technology, including a reversal to anesthesia with a painkilling agent and an anti-microbial solution which he hopes will have long lasting benefits for mankind.
Although Glenn was thrilled to be recognized by the ASDA for excellence in cosmetic dentistry, his greatest achievements have been working with the loving support of the Key Biscayne community and his loyal patients...including the Seaquarium's own Lolita, the Killer Whale!
Glenn was most humbled in 2009 when the local newspaper, The Islander News, honored him as "Key Biscayner of the Year" for helping to save a young man's life in Bill Baggs State Park . He has been a Lion's Club member for 23 years. In 2011 the Key Biscayne Lion's Club awarded him the Melvin Jones Fellow award "Humanitarian of the Year"  He has been a feature at Key Biscayne Elementary School's "career day" for kids, a Yacht Club member, former Fleet Surgeon and the co-organizer of Key Biscayne's annual holiday Flotilla Boat Parade.
Glenn credits his wonderful wife Jo, mother Zena and daughter, Samantha, for being his inspiration and thanks his fellow Key Biscayners for their camaraderie and friendship.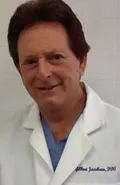 Gilbert Jacobson, D.D.S.
Dr. Gilbert Jacobson, is a graduate of The Ohio State University's College of Dentistry specializing in Periodontics. Dr. Jacobson has taught Pathology, Laboratory Physiology and Undergraduate Periodontics at Ohio State University and Post Graduate Periodontal and Implant Dentistry at Nova Southeastern University. Dr. Jacobson is a member of the American Dental Association, American Academy of Periodontics, Academy of Osseointegration and The Florida Society of Periodontists. He is currently an adjunct Professor of the Post Graduate Periodontal Program at Nova Southeastern Dental School and the director of the Super Series Study Club.
Shahbod Rassoulian, D.M.D.
Dr. Rassoulian, a longtime resident of Boston, studied biology at the University of Massachusetts and then attended Tufts University where he received his doctorate degree in 1993.
The following year, Dr. Rassoulian completed a General Practice Residency at St. Mary's Hospital, an affiliate of Yale School of Dental Medicine in Connecticut. In 2000 Dr. Rassoulian received his specialty certificate in Endodontics from Nova Southeastern University.
Dr. Rassoulian believes in the highest standard of care and quality for his patients.
Ginette Cerrud, D.D.S.
Dr. Ginette Cerrud is our favorite General practitioner. Her hands are soft and gentle. She is very  talented and specializes in caring. Dr. Cerrud is licensed to practice in Florida.
Elaine deRoode, D.D.S.
Dr. deRoode prides herself in being one of only 30% of orthodontists who are Board Certified.  She has gone through a rigorous examination process, demonstrating her diagnostic and clinical orthodontic abilities by presenting several of her completed cases to the American Board of Orthodontics.  She is uncompromised in the superior treatment quality and personal attention she gives to her patients.
She has the highest academic qualifications, obtaining her DDS degree in 2003, graduating Cum Laude from the prestigious University of California, Los Angeles.  She was one of only 10 students from her graduating class to be invited to join Omicron Kappa Upsilon National Dental Honor Society.  In 2005, she received her orthodontic degree from Columbia University, where she was recognized with the Seagull Award, given to the orthodontic resident who had proven to "soar the highest".
Dr. deRoode is committed to education through her involvement with Community Smiles and the Miami Dade Dental Society.  As President, 2013-2014, she organized Continuing Education lectures on several innovations in dentistry.  As Co-Chair of the Orthodontic Department, she frequently lectures and instructs the Community Smiles dental residents.
Dr. deRoode also volunteers her time at Miami Children's Hospital as one of the Orthodontic Consultants of the Craniofacial Team.  This team is a combination of specialists, from plastic surgeons to audiologists, who work together to plan ideal treatment for patients with Cleft Palate and other craniofacial anomalies.
When outside of the office, you will likely find Dr. deRoode with her family.  She and her husband, Luis, have two kids, Simone, 6, and Alejandro, 8.   They enjoy spending time outside in the beautiful Florida sunshine, either on the beach, kayaking and paddle boarding, playing tennis, or grilling on the BBQ.
Jennifer Pinzon, Hygienist
Jennifer was born and raised in Miami, Florida. She graduated from Miami-Dade College Dental Hygiene program in 2005. As a hygienist, her duties are to welcome patients into our office followed by a gentle yet thorough cleaning. The most important aspect of her job is educating patients on how to improve their oral health for teeth that last a lifetime. She has worked with Dr. Abrahmsohn for two years and has always felt like a member of his family.
In her spare time she enjoys exercising, outdoor activities, traveling, and spending quality time with family and friends.

Christine Rossie-Toledo , Hygienist
Coming Soon.

Odalis De Varona , Hygienist
Coming soon.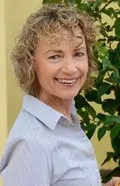 Jo Abrahmsohn
Jo is Glenn's wife and helped him launch The Dental Connection almost thirty years ago. Born in Sydney, Australia, Jo traveled the world before meeting Glenn in Munich, Germany and finally settling down with him and their children in Miami. Jo has dedicated herself to the patients and friends of the office with thirty years practice management experience. She is the quiet force behind the scenes and will be pleased to arrange appointments and answer any questions you may have. She defines the term service with a smile.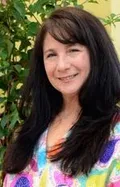 Nelsy Fisk R.D.A.
Nelsy is a native Floridian, born on Miami Beach to a Cuban mother and a Missourian father. She was raised in Miami Springs and graduated from Miami Springs Senior High School. Then she  attended Miami Dade Community College where she received her expanded duties and radiology certifications. After 25 years of working in Miami-Dade and Broward Counties, she felt blessed when she came to work at The Dental Connection. She found the doctor and his wife to be exceptional human beings. Dr. A helped her fall in love with dentistry all over again due to his training in a whole new level of technology and scope of work that she had never encountered anywhere else.
The office attracts people from all over the world and she enjoys comforting and assuring them that their visit will be pleasant with the best possible technology available.